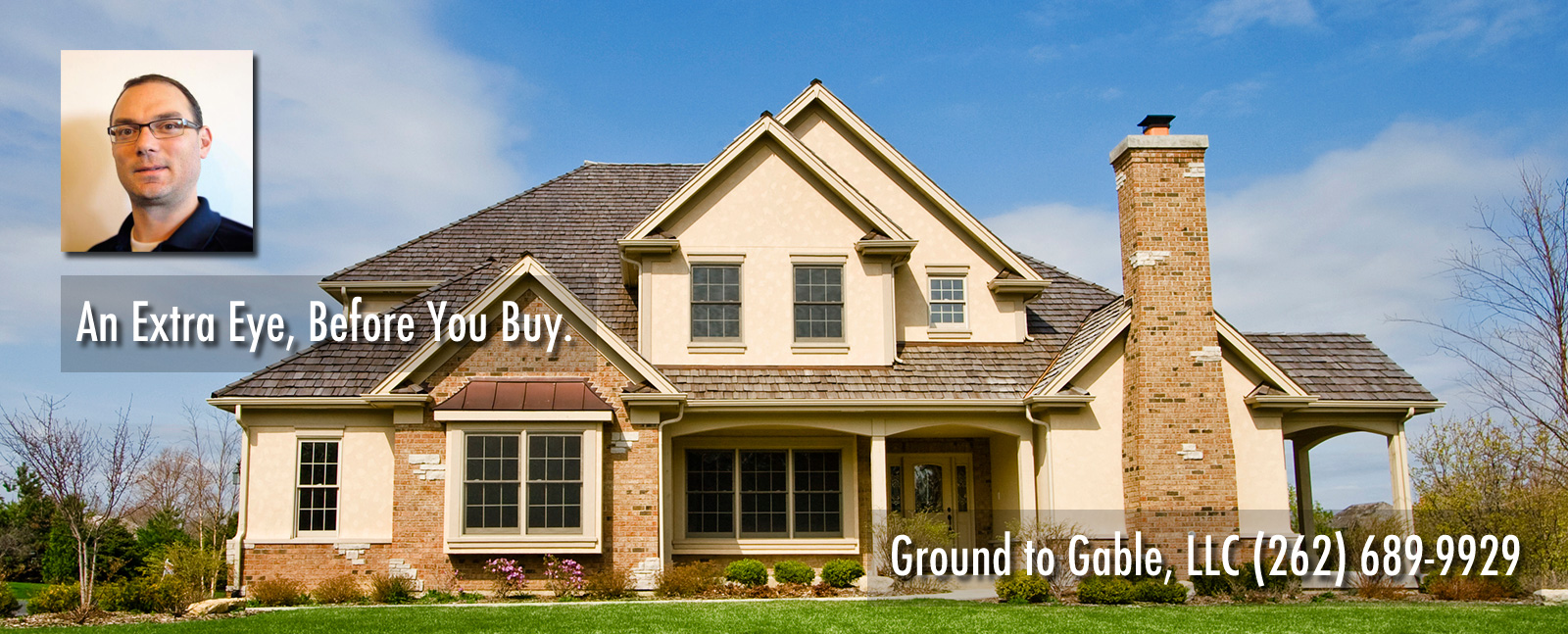 Home and Property Inspection for West Bend, Wisconsin, and the Greater Washington County Area.
If you're contemplating making an investment in real estate, then it may be prudent to run your transaction past a qualified property inspector before you sign on the dotted line. You can get a true idea of the condition of any building in West Bend by letting me go through it carefully and document any problems that I uncover. Remember Ground To Gable Home Inspections when you need a professional assessment conducted.
I strive to keep my rates competitive because I understand that the amount you pay me will add to the cost of the property. I will aim to help you avoid poor realty deals by delivering meticulous, quality results so that you can make wise decisions. I include pictures in my reports to make them clear and easy to read. I perform:
Home inspections
Radon inspections and tests (not mitigation)
When you select me as your property inspector in West Bend, WI, you'll receive timely, knowledgeable service. Call me at (262)689-9929 today to request a consultation.
Schedule an appointment below.